Consumer Electronics Fulfillment With Symbia
Handle With Care
Cutting-edge Logistics and Fulfillment, with a Human Touch
Electronics have become an integral part of our daily lives. We control the appliances in our home with the click of a button through our mobile devices. PCs, TVs, and even wearable smartwatches have blurred the lines between work life and personal life. But getting these fragile, high-value items into the hands of your consumers requires specialized electronics fulfillment services. Let Symbia provide the logistics and electronic services your products deserve and require.
We employ cutting-edge warehouse technology designed to help pick, pack, and distribute even the most demanding electronic orders. Through our electronic fulfillment services, customers will receive the devices that power their lives with superior rapidity, security, and care.
State-of-the-art warehousing technology and practices designed to safely store and transport your high-value electronics
Featuring multiple distribution centers across the country, specializing in electronics fulfillment
Treat your inventory right! With the perfect combination of software, technology, and a human touch
Our Process
We Think Outside the Box
Our Network
Dedicated Fulfillment Centers
Featuring a full complement of warehousing and fulfillment centers, Symbia's numerous locations function as a seamless, nationwide network. Together, we'll build a custom logistics package designed to exceed customer demand and grow your company exponentially.
Custom Integrations
In the Spotlight
Inventory, infrastructure, and team. Every individual piece of your warehouse contributes to the operational efficiency of your company. Each element must sync, working harmoniously to get the job done. That's where Symbia Logistics' e-fulfillment WMS integrations come into play.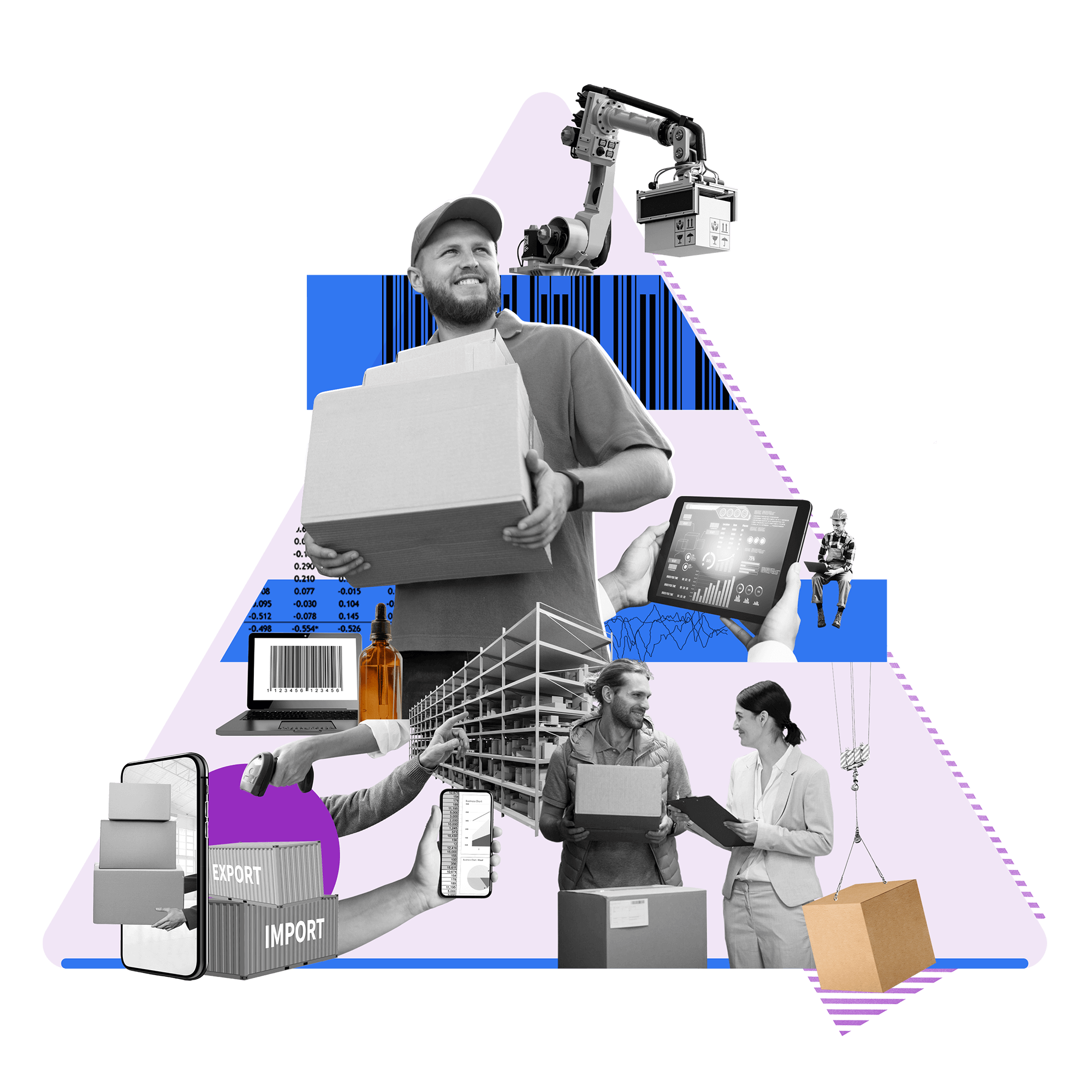 Optional Services
Streamline the Customer Experience