Focus on Your Vision
Free Your Time and Resources With Dedicated Logistics
Focus is the key to a successful enterprise. If you want to achieve your vision, laser-like fidelity to your core business is a necessity. Why waste your focus on warehousing, fulfillment, and distribution when you could employ a dedicated logistics solution to do the job for you? Symbia's supply chain management consulting services will custom-build a dedicated logistics plan to help you get back to the things that matter most —sales, marketing, and growing your overall business.
With our supply chain management consulting service, Symbia transforms your backend managerial duties from an in-house burden into an agile, process-driven workflow overseen by our team of seasoned logistics professionals. From your warehousing activities to your order fulfillment, Symbia will take complete ownership of your operations through our dedicated logistics program.
Allocate your time and resources to the tasks that matter most
Enlist professional help from seasoned logistics veterans
From warehousing, to fulfillment, to distribution, we assume stewardship for your entire supply chain
Make your supply chain more profitable and agile with our streamlined approach
Our Process
We Think Outside the Box
Our Network
Dedicated Fulfillment Centers
Featuring a full complement of warehousing and fulfillment centers, Symbia's numerous locations function as a seamless, nationwide network. Together, we'll build a custom logistics package designed to exceed customer demand and grow your company exponentially.
Custom Integrations
In the Spotlight
Inventory, infrastructure, and team. Every individual piece of your warehouse contributes to the operational efficiency of your company. Each element must sync, working harmoniously to get the job done. That's where Symbia Logistics' e-fulfillment WMS integrations come into play.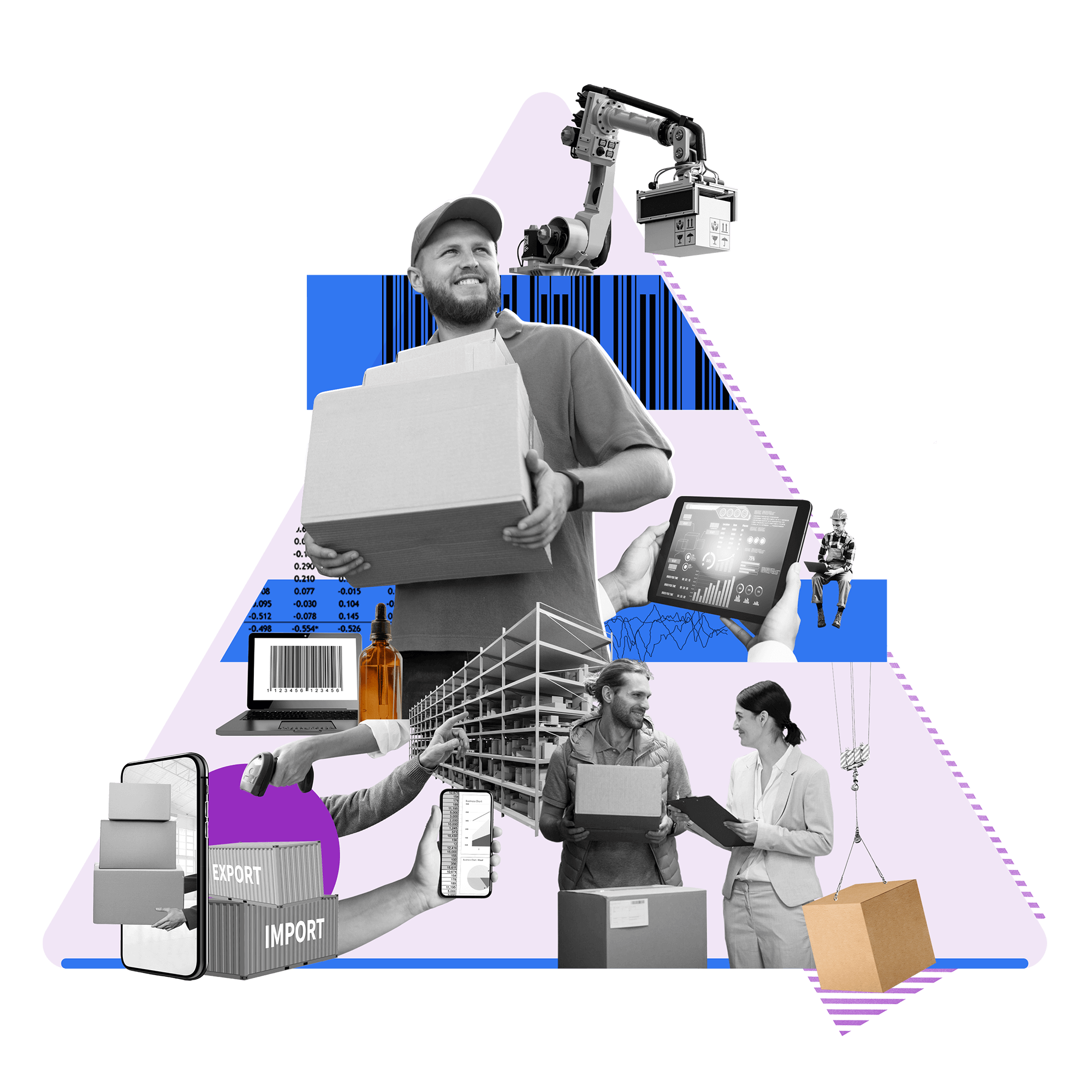 Optional Features
Streamline the Customer Experience