Apparel Fulfillment that Makes a Statement With Symbia
Accessorize with Agility
Your Experienced Partner for Apparel Fulfillment Services
Every company has its niche. No two businesses are alike, especially brands within the sporting goods and apparel industries. There exists one common thread, however, smart companies partner with experienced 3PLs who have built customized solutions across the apparel and accessory fulfillment vertical before.
We pay attention to the latest best practices, such as providing your customers with an unboxing experience worthy of a selfie and a share. Together with our cutting-edge WMS platform and all-star teams, your sporting goods, apparel, and accessories will move out the door with precision, care, and an attention to detail.
Custom apparel and accessory fulfillment solutions tailored directly to your business
Award-winning fulfillment services designed to keep your supply chain moving
Processes to track and manage your apparel inventory
Our Process
We Think Outside the Box
Our Network
Dedicated Fulfillment Centers
Featuring a full complement of warehousing and fulfillment centers, Symbia's numerous locations function as a seamless, nationwide network. Together, we'll build a custom logistics package designed to exceed customer demand and grow your company exponentially.
Custom Integrations
In the Spotlight
Inventory, infrastructure, and team. Every individual piece of your warehouse contributes to the operational efficiency of your company. Each element must sync, working harmoniously to get the job done. That's where Symbia Logistics' e-fulfillment WMS integrations come into play.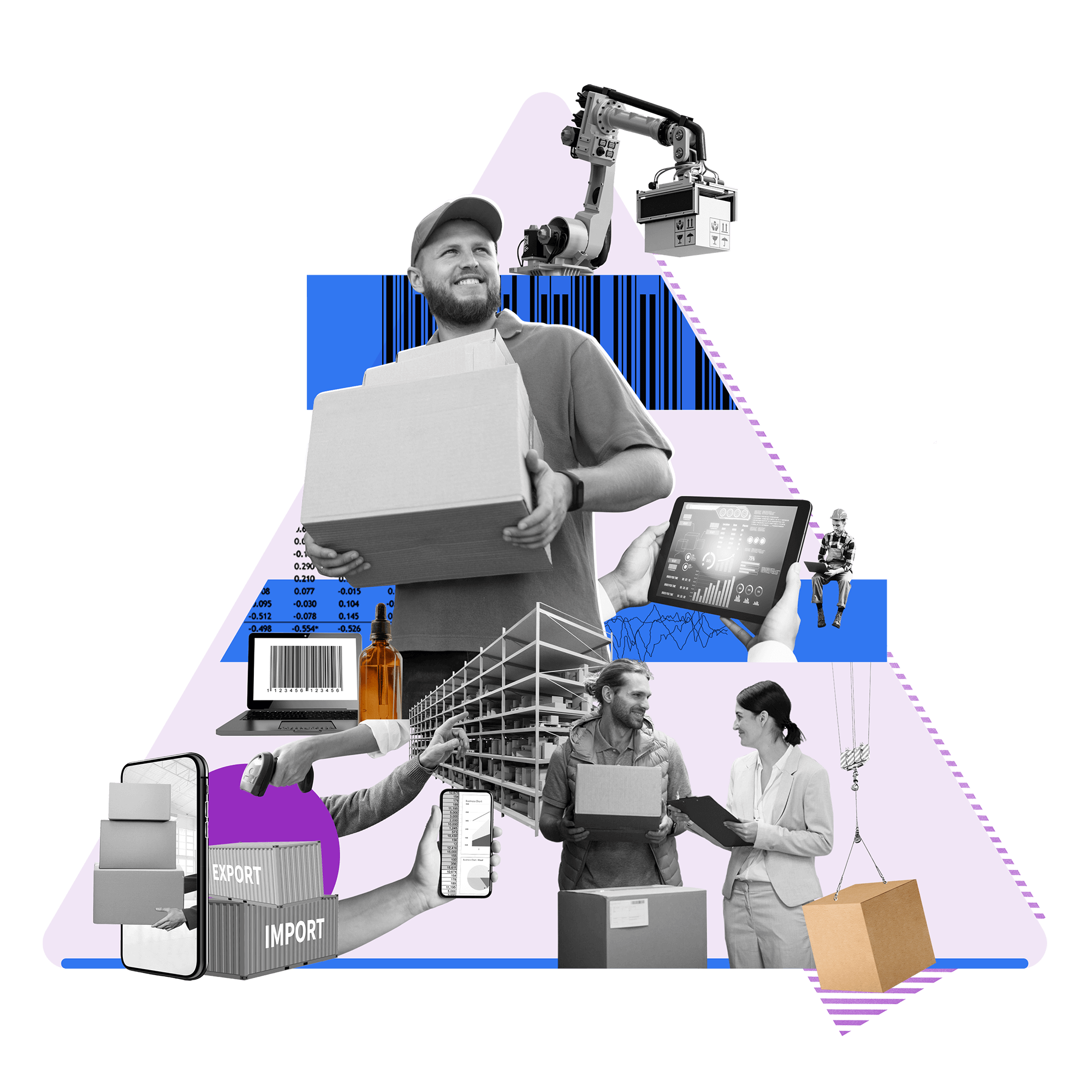 Optional Services
Streamline the Customer Experience