Experience & Perseverance
A Focus On Innovation and The Future
With a work culture based on true grit and strong bonds, it is no surprise that the Symbia team is always focused on innovation and the future. We strive to continually improve the quality of our technology and services so we can help our partners remain on the leading edge of their fields. At the same time, we never lose sight of today's challenges and the need to resolve them efficiently. Past, present, or future, delivering goods safely and on time will always be a top priority.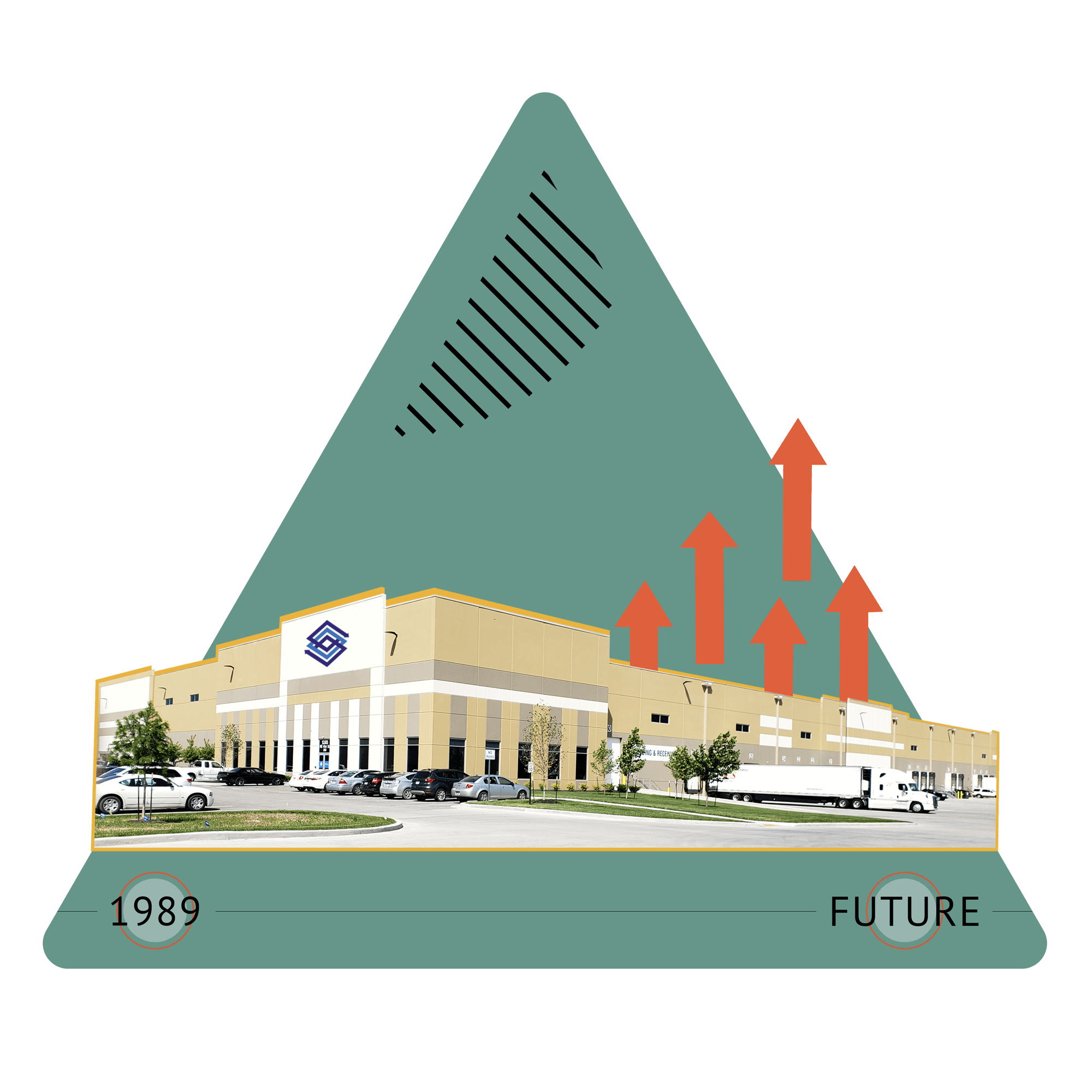 Our History
By Building Upon Our Past, We Design the Future
1989 - 2008
The Symbia Logistics journey began over three decades ago when Jim Smith first entered the retail and commercial supply chain arena. The year was 1989 and the name Symbia would not enter the story for another 25 years. Industry roots began to take hold as Jim quickly mastered traditional 3PL and warehousing services, such as pallet management and bulk storage.
2008 - 2014
After the turn of the century, Jim and his team sharpened their focus on small parcel fulfillment. From 2008 to 2014, the business operated under the name Amware Fulfillment until that portion of his business was sold in 2014. The sale marked a turning point in Symbia's history, as the leadership team shifted their focus to pallet management services for the world's largest pallet pool, CHEP, a division of Brambles. In addition to building a nationwide warehouse system, the Symbia team began integrating automation and robotics into their operations.
2014 - Present
Now, with a nationwide footprint of fulfillment centers and hundreds of employees, Symbia has become a model of 3PL excellence. Symbia has become a go-to provider for expanding companies seeking a logistics partner who can help them scale and expand into new markets. With the addition of each new fulfillment center, Symbia is able to get goods into the hands of customers faster and more accurately. This remains a top priority for the Symbia team as they focus on an exciting future.